Garbage Removal Pueblo, CO
Providing garbage collection and removal services at Pueblo Colorado
Schedule your quick and easy consultation, we serve Pueblo, CO and the surrounding areas.
We have a background as contractors dealing with junk of all different kinds for almost a decade. Now providing our services in the community we strive to provide an inexpensive, reliable, garbage/junk removal service. We decided it was time to give the community of Pueblo the proper and affordable service it deserves.
We provide garbage removal services
We are a local junk removal and trash removal collection service. Helping residents and companies get rid of items that may no longer be of use to you. We clean out basements, courtyards, attics, sheds, offices, warehouses, attics. We deliver all of this wonderful "stuff" to the dump or sometimes depending on the condition, donate as well. 
We have the vehicles and the trained professionals to handle all types of rubbish debris, scraps, garbage, construction site cleanups…you name it, we junk it!
Fast easy solutions for garbage removal when in the process of relocating or selling a home.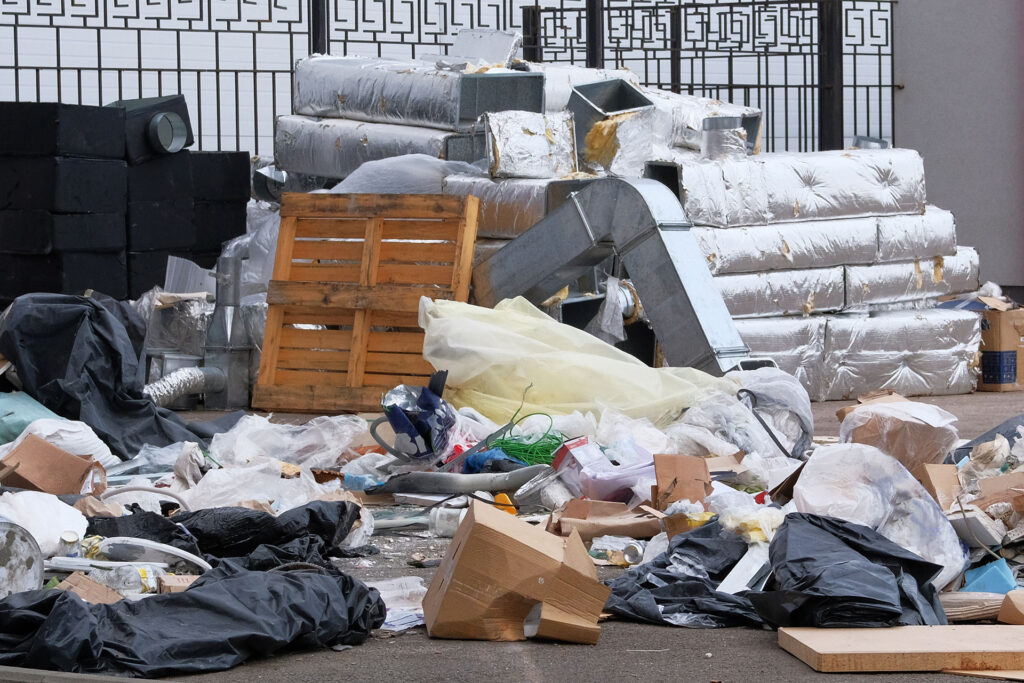 Trash Removal of all kinds
Sometimes when you move you may get new furniture that compliments your new environment. We provide furniture removal services that will happen so fast, it'l make you say "WOW!" We haul away items that the regular waste management services will not take. We help you remove these items at a very affordable rate.
Sometimes you just have an area full of crap that you dont have time to clean. if you don't have time then we can do it for you quickly and efficiently.
If you're in this situation don't hesitate to reach out to us. We provide our services to you quickly and efficiently.
Proudly providing garbage removal services in Pueblo Colorado as well as scrap removal and recycling.
Providing Garbage Removal Services in Pueblo Colorado
We are a junk removal company, specializing in garbage removal in the Pueblo, Colorado area.  Helping residents and construction companies dispose of items no longer wanted from courtyards, basements, warehouses, sheds, attics, offices and many other types of places that need rubbish diposed of.
Wer have the correctly trained staff and vehicles to remove all types of garbage, scrap, debris from construction sites and more. Our solutions to garbage and junk removal not only are superior to our competitors but are cheaper and higher quality as well. If you choose Dash Junk Pueblo, you will not be dissapointed!
Other types of scrap or trash that is not on the below list of items does not mean that we will not remove these from your home. Call us and we can help identify your specific garbage types and quote you on the removal.
Brass taps
Old devices with wired motors
We collect and resuse or recycle old metal wiring, bathroom or kitchen equipment, furnaces and water heaters that are leftover from remodeling projects.
Nickel removal that needs disposed of, we can help.
Car batteries that are no longer usable, we recycle them. They can harm the envirmoment and the air you breathe.
Do you have steel furniture just rusting away? Time to take it away!
Junk car removal? We can offer you a price for that! You can make some money!
We scrap all kinds of metal including zinc, Diecast and other metals.
We recycle iron objects and household appliances
We can collect aluminum and even reuse certain parts for untilization!
We recycle copper
If you have old cabinets, they can be disassembled and reutlized depending on the condition.
Boilers, water heaters, metal furniture.
We can remove any items for warehouse or basements, give Dash Junk Pueblo a call today.
It is a good idea for many different reasons to hire a grabage/junk removal company instead of doing it yourself. At Dash Junk Pueblo, we are of service to the beautiful community of Pueblo Colorado. If you are a construction company, consider hiring another company to do the cleanup. Debris can be left behind and hinder future work and cause delays for other contractors.
If you are a home owner, maybe you're doing renovations and other contractors made a mess and left behind debris of sorts. We can help mitigate any waste left behind by other contractors. We can also help with demolition services in Pueblo and surrounding areas.