We Are Open Monday – Sunday 6AM – 8PM hours | Pueblo Junk Removal Colorado & Surrounding Areas | Get A Quote!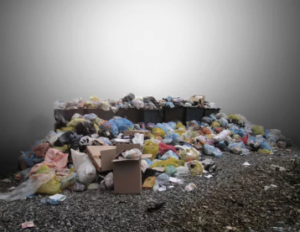 We all acumulate junk over the years. At some point we either throw it out or donate it away. That once new toy that brought you so much enjoyment is now a dull paper weight sitting in the corner accumulating dust. Many of these items begin to pile up in boxes that were never unpacked from the 6th time you moved. If you have a bunch of unwanted junk accumulating in your space, we can remove it all!
Some of the items we can remove include household items, furniture, exercise equipment, boxes, books, kitchen appliances, riding lawn mowers, bicycles & more. Pueblo residents are provided with affordable and timely junk removal and clean out services. The process can be made timely and efficient if the junk is just outside of your garage. We can also pickup if no one is present and this fits better for your schedule.
Mini barns can be amazing pieces of storage for your property. Unfortunately, like all good things they don't last forever. The wood can begin to rot leaving a once polished beauty looking like a wet moldy rectified blanket hanging out in your backyard. These objects don't typically fit into heavy trash bins even the larger ones. They definitely cannot be moved if they are a certain size. If this is your mini barn, its probably time to give Dash Junk Pueblo a call today!
Sofas can be bulky, large and sectional making them a pain to get rid of efficiently. Most donation centers wont take them once they reach the "point of no return." Dash Junk Pueblo can help you with a positive attitude and smile :). You could hire any junk removal service but might as well be the happy ones! Dash Junk Pueblo is a proud, locally owned and long time Colorado resident that wants to earn your business!
Give the professional cleaners of Dash Junk Removal a call today.
We always come prepared and ready to work. This way if you like the price, we'll knock everything out right then and there.
We are prepared to work hard for you at a price you'll love, quickly and efficiently.
Are you searching for a reliable, friendly and affordable junk removal company? Dash Junk Pueblo we make the process convenient, cost effective, and simple. We can accept any type of jobs no matter the size. Give us a call for a free estimate today.
We offer services in the following areas
Pueblo, Colorado Springs, Black Forest, Fountain, Falcon, El Paso County, Manitou Springs & surrounding areas
At Dash Junk Pueblo we understand that a strong community is one of the driving factors of an economically positive environment. We love to serve our community one neighbor at a time. every day is a gift and we work with passion, integrity, honesty and accountability. Dash Junk Pueblo isn't just a company for us but a way of life. Customer satisfaction is held to the highest standards that we can achieve with each service. Dash Junk Pueblo, your local junk removal company in Pueblo Colorado and surrounding areas!
Items we remove..
Furniture Removal / Junk Clean Outs
House and Apartment Cleanouts
Garage, Basement and Attic cleanouts
Probate and Real Estate Clean Outs
Foreclosure Cleanouts
Estate Cleanouts Ct / Storage Unit Clean Out
Appliance Removal / Carpet Removal / Stair Lift Removal
Shed / Swing Set / Play Set Removal / Trash Removal
Hot Tub Removal / Boat Removal Ct / Piano Removal
Trash Pickup / Garbage Pickup / Dump Runs
Safe Removal / Jungle Gym Removal
Gazebo Removal / Pool Removal / Spa Removal
Trampoline Removal / Home Gym Removal
Mattress Recycle / Basketball Hoop Removal
Couch Removal / Futon Removal / Sleeper Sofa Removal / Sofa Bed Removal
Items We Can't Take 
Biohazard – Bleach/Cleaners – Nuclear Waste – Gasoline/Kerosene – Any Hazardous Material – Pressurized Containers 
We are passionate about working closely with our customers of all ages. Many of our repeat business comes as a referral or recommendation from past clients.
Junk Removal Services in Pueblo, CO
Our booking process is very easy person to person interaction. You wont be talking to any robots when you buy from us! Give us a call and book a cleanup at no cost or contracts. We work around any types of schedules to meet your specific needs. Once we have confirmed a good time to meetup and locked in a quote we will get to work diligently. Once and only after you have approved the quote of course. You can sit back and go about your day with ease knowing that mess will be gone shortly.
Pricing
To ensure an efficient workflow and optimal resource allocation, we recommend booking our services for a minimum duration. This duration will vary depending on the nature and scale of the project. Our experienced team will work diligently to complete the task within the agreed-upon timeframe.
While we understand the importance of time, we also recognize that each client has unique requirements and budget constraints. Therefore, we are flexible and willing to discuss alternative options that align with your specific needs. Our goal is to deliver a cost-effective solution without compromising our commitment to excellence.
We understand that every project is different, and we pride ourselves on being flexible and adaptable to meet your needs. Our team of experienced professionals is equipped to handle a wide range of tasks, and we're always happy to work with you to find a solution that fits your unique situation.
Whether you're looking for assistance with junk removal, or need help with a variety of other tasks, Dash Junk Removal is here to help. Contact us today to schedule a consultation and learn more about how we can assist you with your project.
About Us
Dash Junk Removal is a locally-owned and operated junk and debris removal service that serves residential and commercial clients in Southern Colorado. We are proud to offer an affordable, fast, and friendly junk removal service that is designed to handle all unwanted items in a safe, efficient, and cost-effective manner. At Dash Junk Removal, we take great pride in our customer service, and we always go above and beyond to ensure our clients' satisfaction.
Our team is composed of trained, experienced, and polite professionals who are dedicated to providing exceptional customer service. We are always available and ready to help our clients with their junk removal needs, and we offer competitive prices to ensure that our services are accessible to everyone.
We are also fully insured and can provide a certificate of insurance upon request, giving our clients peace of mind knowing that they are protected while we work on their property. As a local business, we understand the unique needs of our community, and we are committed to providing a service that meets those needs. When you choose Dash Junk Removal, you can trust that you are working with a reliable and trustworthy team that is dedicated to providing the best junk removal service in Southern Colorado.
Your home can accumulate a-lot of different things. Close possessions to you, other items not so much. Sometimes clutter starts to accumulate and can fog our surroundings making it hard to have a visibly sound space. If left unchecked things and items can build up making life almost seem unbearable. If you have a-lot of items that need to be removed, the professionals at Dash Junk removal are just the ones you need to talk to. Are you preparing to sell your home? We remove many different items, if you'd like to learn more about residential junk removal in Pueblo click button below.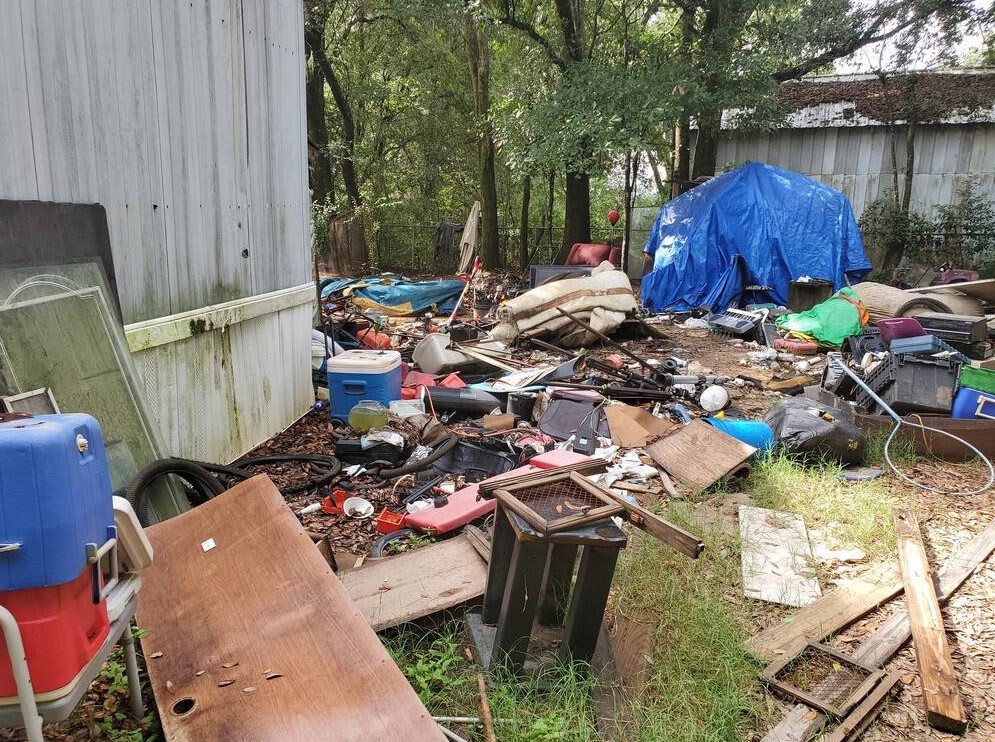 Rest is important, getting rest that is quality is most should be at the top of you priority list as far as health goes. Your mattess overtime can wear down, and wear out. This makes getting a good nights rest harder. Grooves can wear in areas that you've slept over and over on making a noticable negative difference. IFf any of this sounds like something you're experincing than it may be time to get something new! YES! at least that part is exciting. The real "fun" starts with getting rid of the old one…or wait , thats not fun. Let the experienced staff associates at Dash Junk Pueblo handle removing that clucky spring loaded wannabe sofa today.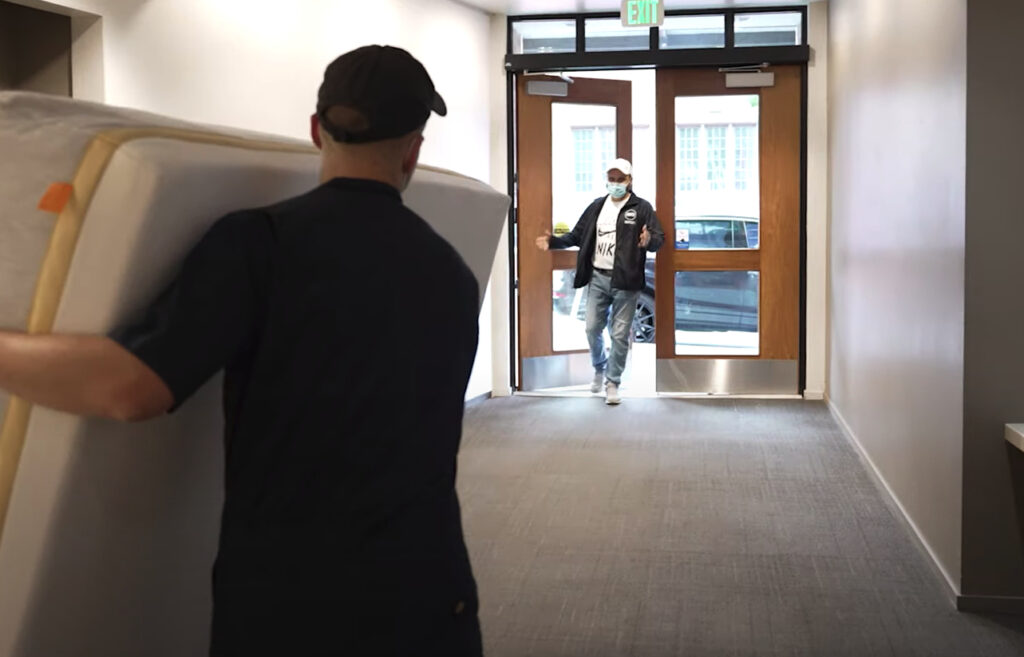 Trash left out by your business can be unsightly, especially if it's building up. Many times it is not your fault, things happen that are outside of our control. We can help cleanup trash that is around your business or residence which not only increases your property value but reduces headaches as well. Trash left around your property like this can not only be dangerous but a hazard to the environment. We believe in allocating trash to the appropriate locations within the community to ensure that things are handled properly. Your health and that of the community of Pueblo is important and we owe it to ourselves to ensure the town looks and feels great.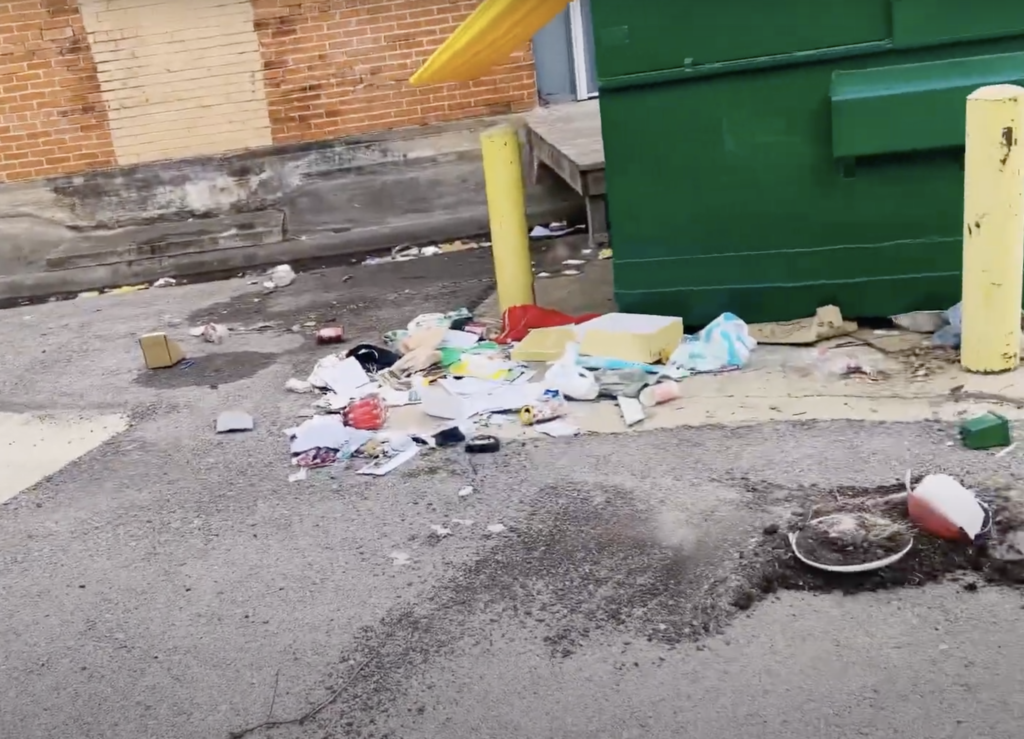 Removing old furniture can be a hassle, why not let someone else do it for you? You can count on a junk removal company like Dash to do the heavy lifting and get the job done right. If you contact Dash Junk Removal, there is not need to worry about unsightly furnitures sitting out on the curb or in a basement or garage. We make sure you don't need to do any work that involves heavy lifting. We can provide you with same day or next day furniture hauling that's fast and affordable. Give us a call today and we will be happy to answer any questions you have related to service areas and what can be removed.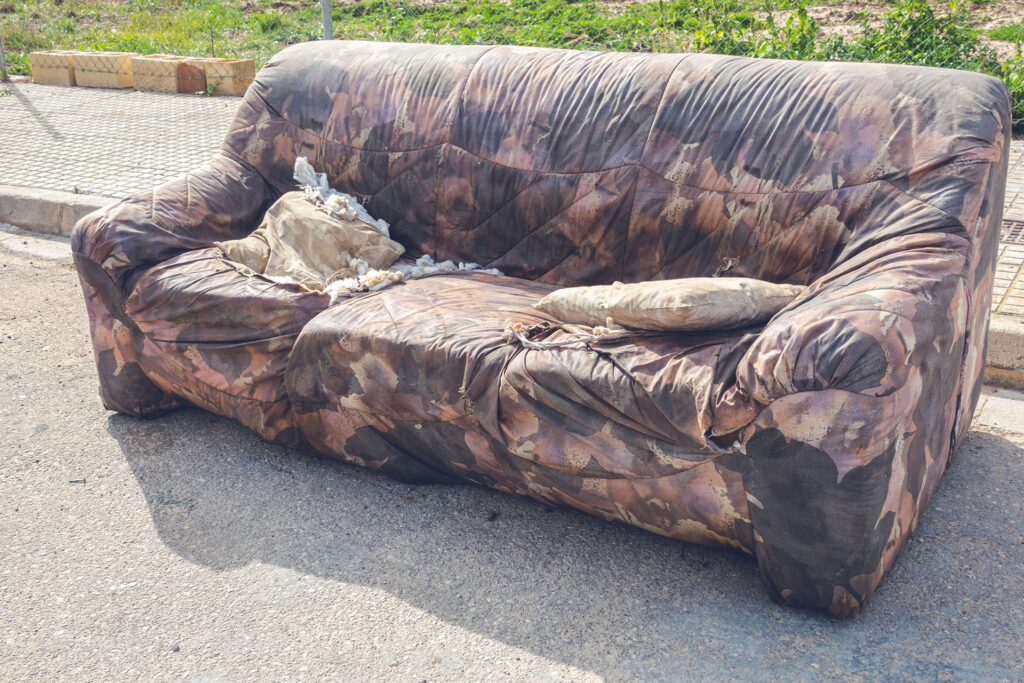 Dash Junk Pueblo provides fast and effective foreclosure clean-outs. We are also high quality so you can be sure the job will be done right. Our clean-outs can take anywhere from 1 hour to an entire day. Commercial businesses can benefit from us as well. Business is great when its booming but some things can happen in life that come up unplanned. We can haul off computers, office equipment, and many other types of things that you don't want in your building anymore. Property managers may not always have the time to remove items that may be left behind from past residents making this hard to handle alone. Dash Junk has a tried and true system to handle clean-outs no matter the size.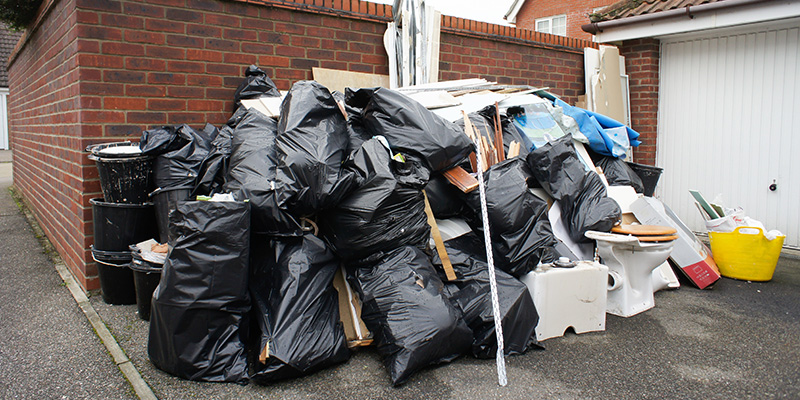 A garage is a unique tool and if you are lucky enough to have one, it can serve many purposes. If this area of your home has clutter then it can stop you from doing important projects and car repairs. Garages can also be renovated into guest bedrooms that increase the property value of your home and help you build equity. Our affordable garage clean-out services in Pueblo Colorado is an important service that better the community and your home. At Dash Junk Removal, we take pride in offering free estimates to our customers and a helping hand within our town. To learn more about this service and how it can benefit you, click the link below.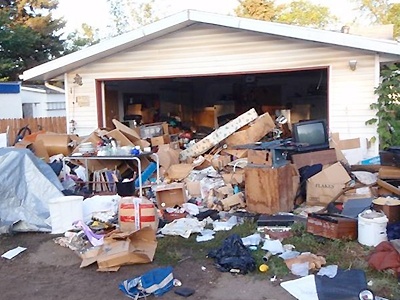 Depending on the manufacturer, most appliances made back in the day were robust and capable of lasting a long time. This still holds true today. But no matter how well built your appliance is, it will eventually "bite the bullet." When this happens, you may not always have the manpower lying around to  help you move it away. Even if you do have an extra hand, you may not have the correct vehicle handy or resources to dispose of it properly. 
This is exactly why we are the professional "junkers." OoohWeee, love us a good pile ole junk baby!
No. but seriously. Give us a call today! We are always happy to help.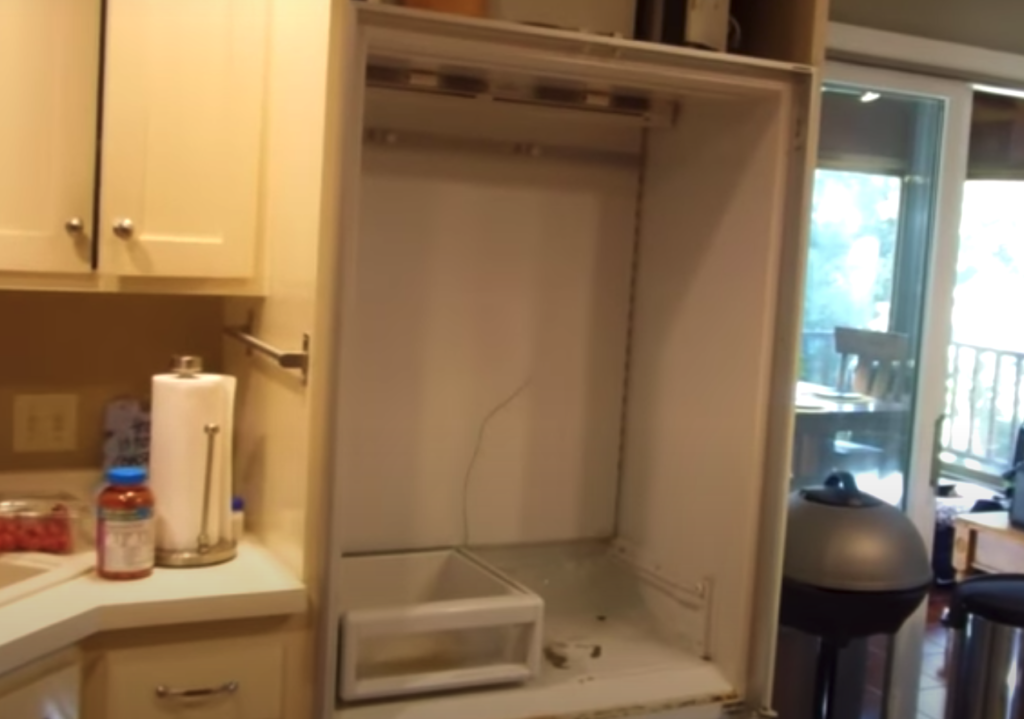 Junk removal in Pueblo Colorado is made a breeze by our technicians. Scrap metal pickup is a popular service that we offer. It is relatively cheap compared to our competitors.
You have to be mindful of safety when your scraping metal. There are several scenarios that can happen if you are not paying close attention to every detail. Sharp metal and pieces of steel can pose as a hazard. Getting those things removed from a property can limit the injuries that come with these liabilities.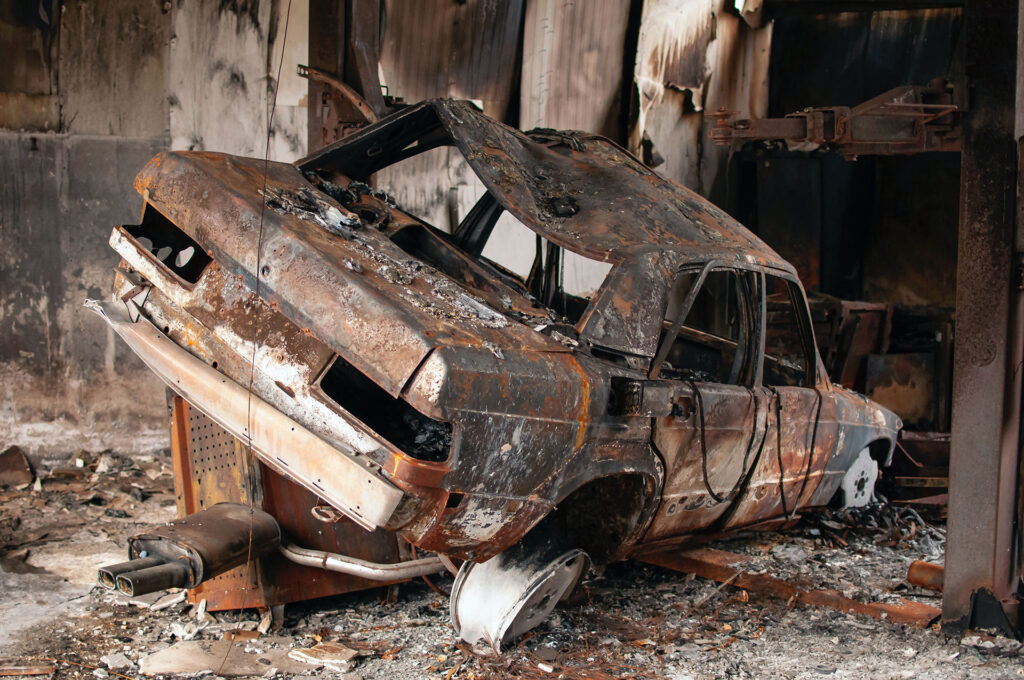 More items that we haul away:
Trash Removal

Garbage Removal

Rubbish Removal

Tree Debris

Yard Waste Removal

Construction Waste Removal

Shed Demo

Fence Demo

Estate Clean Outs

Attic Clean Outs

Furniture Removal

Couch Removal

Sofa Removal

Mattress Disposal

Appliance Removal

Refrigerator Disposal & Recycling

Hot Tub Disposal

Television Disposal & Recycling

E-Waste Disposal

Foreclosure Clean Outs

And Much More