Is your garage accumulating alot of Junk?
Schedule your quick and easy consultation, we serve Pueblo, CO and the surrounding areas.
Almost anyone who owns a home with a garage can benefit from our garage cleanout services. Homes in Pueblo are selling quick, many people are looking to move out of Denver to other areas of Colorado. Some are readty to take the leap and buy their first home. If you're moving or just purchased a home with a garage full of junk. We have the perfect garage cleanout service for you.
Lets tidy up that garage today!
At Dash Junk Pueblo, we are happy to provide you with our professional and affordable garage clean-out services. You may have old unwanted appliances, or items that are ready to be moved. Sometimes these appliances can be bulky, corroded and down right dangerous to move. Construction debris from a newly renovated project can be a pain to take care of yourself. Maybe you just turned your garage into a guest bedroom for family and friends.
We handle all different types of junk removal job. There is no job that is too dirty, tough, small or big for our team. Every other junk removal business in town will often turn away challenging jobs. Sometimes our competitors will even turn down extreme amounts of clutter. We don't! From start to finish we do the job right!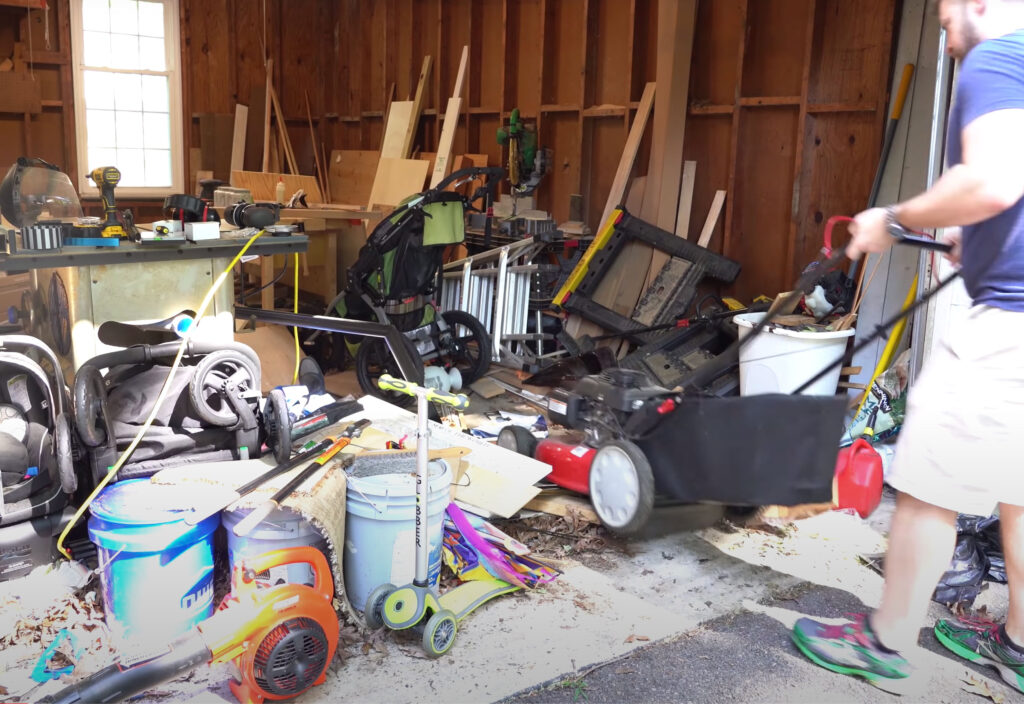 The professional staff at Dash Junk Pueblo can save you time and money by cleaning your garage for you! There are other equity building things you can do around your house in the meantime, we Dash your junk to the dump. Our eco friendly cleanouts allow you to relax knowing the junk will be disposed of properly, without harming the envirment. We will recycle the items that can be. The envirment here in Colorado is importat to us and we aim to recycle as much as possible. If items are still resuable, we can repurpose them or donate them for a good cause.
We understand that garage cleanouts can be a daunting task, especially when you have a busy schedule or you are unsure of how to dispose of the items properly. That's why we offer hassle-free garage cleanout services that are tailored to your needs and schedule.
Our garage cleanout process is simple and straightforward. Once you contact us, we will schedule a consultation at your convenience. During the consultation, we will discuss your garage cleanout needs and assess the items that need to be removed. We will then provide you with a transparent and upfront quote for the job, so you know exactly what to expect.
On the day of the cleanout, our team will arrive at your property on time and ready to work. We will take all the necessary precautions to ensure the safety of our crew members and your property. We will also provide you with a time estimate for the job so that you can plan your day accordingly.
Our garage cleanout service includes the removal of all types of junk, including old appliances, furniture, construction debris, and anything else that is cluttering your garage. We have the necessary tools and equipment to safely and efficiently remove even the heaviest and bulkiest items.
Once all the junk has been removed from your garage, we will clean up the space and make sure it is free of any debris. We will also dispose of the items in an environmentally friendly way, either by recycling, repurposing, or donating them to a local charity.
At Dash Junk Pueblo, we take pride in our eco-friendly practices and our commitment to reducing our impact on the environment. We believe that recycling and repurposing items is not only good for the environment but also good for the community. By donating items that are still in good condition, we can help those in need and give back to the community.
Our garage cleanout service is not only convenient but also cost-effective. We offer competitive pricing that is based on the volume of junk that needs to be removed. We believe in providing our customers with fair and transparent pricing, so there are no surprises at the end of the job.
In addition to garage cleanouts, we also offer a wide range of junk removal services, including estate cleanouts, construction debris removal, and office cleanouts. We understand that every junk removal job is unique, and that's why we tailor our services to meet your specific needs.
Whether you are moving, downsizing, or just need to declutter your garage, we are here to help. Contact us today to schedule your consultation and let us take care of your garage cleanout needs. We are proud to serve the Pueblo, CO area and the surrounding communities.