Removing worn out furniture from the Pueblo, CO area.
Schedule your quick and easy consultation, we serve Pueblo, CO and the surrounding areas.
Are you dreading getting rid of that furniture thats showing signs of deterioration? Ugly colored furniture cramping your style? Let the professionals at Dash Junk Pueblo remove these items for you hassle free.
Professional Furniture Removal
Our team is dedicated to removing your unwanted furniture with a white glove style service. We will arrive to your jobsite on time and schedule taking all the necessary precautions to ensure not only the safety of our crew members but that of you and your property as well. Depending on where the furniture is, we can protect walls and flooring from any potential damage. Our professionals are very careful to ensure a smooth and efficient worksite.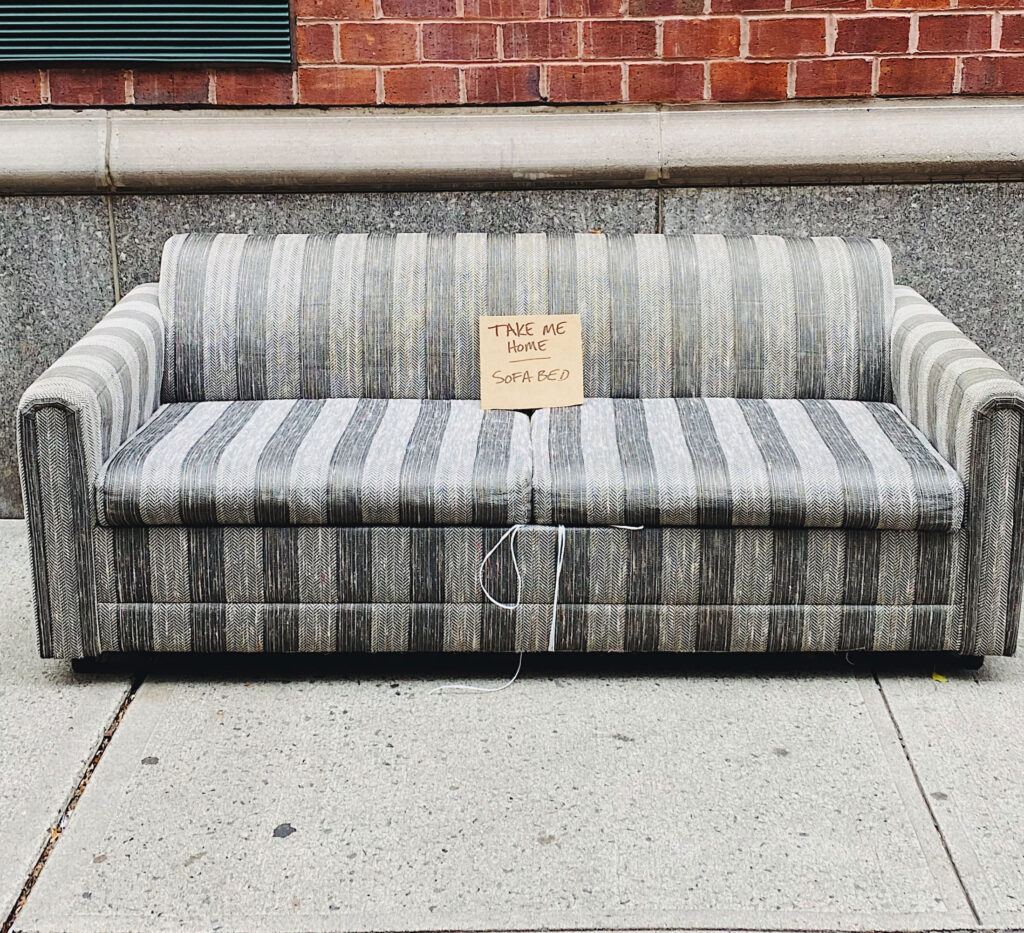 Green Furniture Recycling
The environment and our planet is something special, we should all be mindful of our disposing habits. Recycling items properly, when and where necessary is one of the easiest ways to reduce environmental impact. We offer easy and reliable pickups for junk hauling Pueblo Colorado.
We handle furniture removal services in an environmentally friendly way if possible. If not possible, we work to find the next best solution to maintain a safe and sanitary disposal method.
Proudly Serving Pueblo Colorado
We remove your old furniture.
If you are looking for cost effective removal services, contact us today! Situations happen in the Pueblo area that may warrant the need for someone else to assist with removal.
Customer satisfaction is one of our primary goals, we love connecting with other members of our community and sharing stories. We offer the best old dresser and old furniture removal services in the area no matter if its the office, apartment or home.
What does a furniture removal business do?
This is the process of removing, loading, unloading old and worn out furniture from the home. If you plan on moving to a new home and have old furniture that you no longer desire. We can help save time and frustration by whisking the unwanted tables, chairs, couches, dressers, nightstands, bar stools, & more. The furniture you may need removed could be dirty but we have no fear and can take care of this with fair pricing you'll love.
Our tractor trailer setup aka truck and trailer setup is designed to haul away anything from large estate, appliances of any kind and much more.
Some things you'll enjoy about hiring a professional junk removal company are:
Professionalism:
Removal companies maintain a certain level of standards when getting a job done. We are trained in customer service and onsite work ethic to take your home from messy to neat in no time.We are well trained and have been dealing with furniture removal for years. Don't worry about a topic being prone to breakage. We are well equipped to handle all of these aspects.
Carrying Capacity
Our truck and trailer ultimate setup can store your items neatly and safely while en-route to the disposal. We charge our customers by the yard and below our competitors. Upon arrival at the disposal, we are guided to the specific area where either the items are recycled or they are disposed of.
Time Management
We make sure to schedule every job in specific time frames while working within your flexibility. We are fast efficient and easy to work around/with. Your time will be saved so you can move on to more important tasks. Increasing the property value of your home is a hot topic here in Colorado. We are here to help so you can move on to the more important stuff!